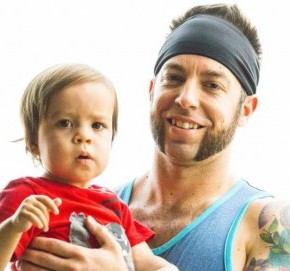 Coach, Athlete
I enjoy meeting and connecting with great human beings. Sharing stories, knowledge, and experiences in a way that improves lives. I have found this "Personal Training" experience of human connection combined with a great strength and conditioning program, like CrossFit, uncovers who people REALLY are, their true character, the fire in their belly, their warrior spirit, their inner super-hero just waiting to shed its skin and shine. Seeing these manifestations take place keeps my inner fire burning bright; for coaching,for personal training, for changing lives and helping people become the best version of themselves as possible.
Along with operating, group coaching, and personal training at CrossFit Thunderbolt; I am a proud dad to our 3 year old son Jackson, mountain-climber, fisherman, United States Air Force Veteran, and student physical therapist pursuing my Doctor of Physical Therapy at Northern Illinois University, DeKalb.
I have been practicing CrossFit for over 10 years and coaching for about 6 years. One of my best friends (Fitz) introduced me to CrossFit in 2005 and I will be forever grateful for the introduction. It has changed my outlook on life and has taken my physical and mental health to a higher level. Since then, I have sincerely enjoyed being a part of the CrossFit community and seeing peoples lives as they flourish, not only inside the walls of the gym, but outside them as well.
Certifications:
CrossFit L1 Trainer
CrossFit Football
CrossFit Mobility
CrossFit Judge
USA Weightlifting Sports Performance Coach
CPR and AED, American Heart Association
Student Physical Therapist, NIU DeKalb