If you've been around CrossFit Thunderbolt for any amount of time, you know that we work hard and we have a big heart.  Yes, you came for the fitness, but it's the sense of belonging that keeps you here.
Our #Thunderfamily has members with family in Mexico, and with family in Puerto Rico.  No-one blinked, no-one thought twice – we put up a list of needed supplies, and suddenly our front entrance was full of supplies. And not only did all of you respond with open hearts to the call for donations, but you've let our members know how much we care about them and their loved ones. Thank you.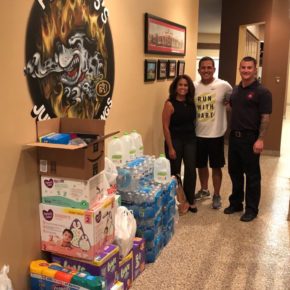 In the midst of that, we had a charity workout for "Lift Up Autism" planned.  45 people did the workout "Lift up Luke" to raise money and awareness about Autism.  And our little Box raised just over $1100 for this charity, at the same time that we were donating supplies for Mexico and Puerto Rico. Thank you.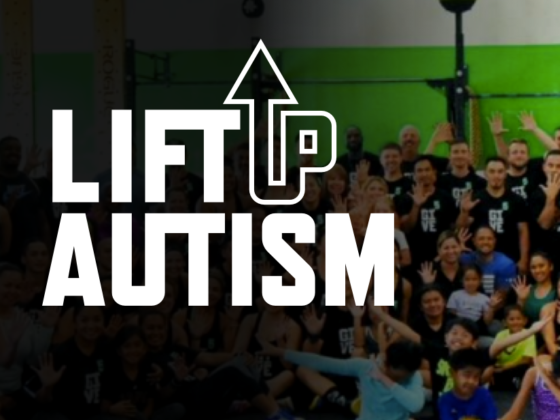 #Thunderfamily is unique.  We've got a wide variety of athletes, we come from very different backgrounds, we have a wide variety of political views, and yet we belong. We work side by side. We put our arms around each other in times of sorrow. We are a family.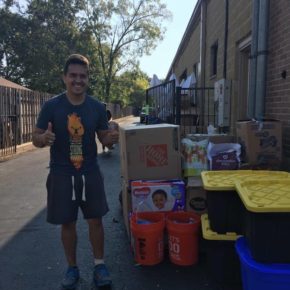 THANK YOU so much, #Thunderfamily, for your generosity and big heart.
"Spirituality is recognizing and celebrating that we are all inextricably connected to each other by a power greater than all of us, and that our connection to that power and one another is grounded in love and compassion." ~Brene Brown